INFO:Source:
WEBRip
Video compression mode:
[MKV,1080p][H.264,AC3]
Size MB:
1640
Total Run Time mn.
55:42
Tracklist:

01. Low
02. Legions(In Hiding)
03. The Preacher
04. All I Could Bleed
05. Alone In The Dark
06. Burnt Offerings
07. Ride
08. Trial By Fire
09. Trail Of Tears
10. Hail Mary
11. Dog Faced Gods
12. Over The Wall
13. Disciples Of The Watch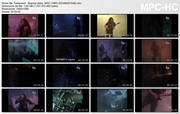 Attention:
Files are subject to expiration and can be automatically deleted if their not downloaded 30 days after the last download.