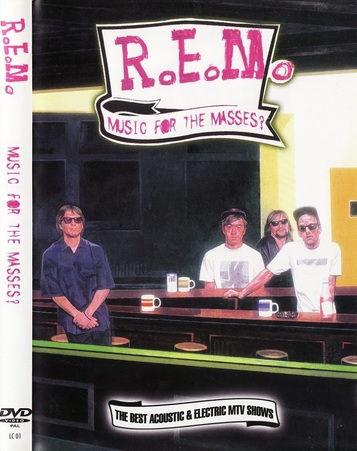 INFO:Source:
WEBRip
Video compression mode:
[MKV,1080p][H.264,AC3]
Size MB:
2790
Total Run Time mn.
94:17
Tracklist:

01. The Obvious Child
MTV UNPLUGGED, Chelsea Studios, New York City, 104.1991:
01. Half A World Away
02. Disturbance At The Heron House
03. Radio Song
04. Low
05. Perfect Circle
06. Fall On Me
07. Belong
08. Love Is All Around
09. It's The End Of The World As We Know It (And I Feel Fine)
10. Losing My Religion
11. Pop Song '89 12. End Credits

MTV SONIC, Studio 76, Milan, 2.5.2001:
01. Losing My Religion
02. The Great Beyond
03. What's The Frequency Kenneth?
04. Day Sleeper
05. All The Way To Reno (You're Gonna Be A Star)
06. The Lifting
07. I'll Take The Rain
08. I've Been High
09. Man On The Moon
10. She Just Wants To Be
11. Imitation Of Life
Attention:
Files are subject to expiration and can be automatically deleted if their not downloaded 30 days after the last download.