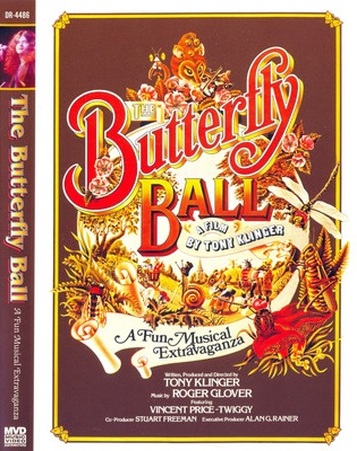 INFO:Source:
WEBRip
Video compression mode:
[MKV,1080p][H.264,AC3]
Size MB:
1500
Total Run Time mn.
87:10
Tracklist:

01. Opening
02. Dawn
03. Get Ready (Glenn Hughes)
04. Saffron Dormouse & Lizzy Bee (Helen Chapelle & Barry St.John)
05. Together Again (Tony Ashton)
06. Old Blind Mole (John Goodison)
07. Magician Moth
08. Watch Out For the Bat (John Gustafson)
09. Aranea (Judi Kuhl)
10. Sir Maximus Mouse (Eddie Hardin)
11. Behind the Smile (David Coverdale)
12. Little Chalk Blue (John Lawton)
13. Waiting (Jimmy Helms)
14. Sitting In A Dream (Ian Gillan)
15. No Solution (Mickey Lee Soule)
16. Love Is All (Lawton, Hughes, Coverdale & others)
17. Homeward (Twiggy)
18. Love Is All /encore/ (Lawton, Hughes, Coverdale & others)

Musicians:

Roger Glover
Eddie Hardin
Jon Lord
Ian Gillan
David Coverdale
Glenn Hughes
John Lawton
Tony Ashton
Al Matthews
Eddie Jobson
Barry St.John
Earl Jordan
Neil Lancaster
John Gustafson
Mickey Lee Soule
Judi Kuhl
Helen Chapelle
Liza Strike
Twiggy
Attention:
Files are subject to expiration and can be automatically deleted if their not downloaded 30 days after the last download.