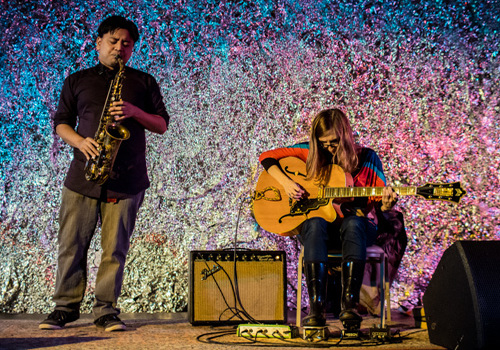 INFO:Source:
WEBRip
Video compression mode:
[MKV,1080p][H.264,AC3]
Size MB:
1350
Total Run Time mn.
46:01
Mary Halvorson is an avant-garde jazz guitarist from Brookline, Massachusetts.

She is a 2002 graduate of Wesleyan University. She has performed with Anthony Braxton, Jessica Pavone, Robbie Lee, Taylor Ho Bynum, Trevor Dunn's Trio-Convulsant, Marc Ribot,[1] Susan Alcorn,[2] Yo La Tengo and Weasel Walter.[3] As of 2008, she leads a trio including John Hebert and Ches Smith.[4][5] She is also associated with violist Jessica Pavone, with whom she has recorded as a duo.

Troy Collins of All About Jazz calls Halvorson " [a]singular talent...Brooklyn-based guitarist Mary Halvorson has come into her own as a composer and improviser...light years ahead of her peers, she is the most impressive guitarist of her generation. The future of jazz guitar starts here."[6][7] Jon Garelick of The Phoenix writes, "It's that search for her own thing that's made Halvorson...one of the most celebrated young guitarists in jazz, someone who has a unique sound both as a player and a composer."[8] In 2017, Halvorson won Best Guitar in DownBeat's 65th Annual DownBeat International Critics Poll.

Jon Irabagon (born 1979) is an American saxophonist.

Jon Irabagon learned alto saxophone and piano in high school. First professional appearances he had in the Chicago area. He studied music and journalism at DePaul University. a. with John Abercrombie, Tom Harrell and Dick Oatt's and Richard Marx, The Pointer Sisters and Michael Bublé. In 2001, he moved to New York City, where Dave Liebman, Dave Binney, Jason Moran, and Billy Drewes studied at the Manhattan School of Music with Dick Oatts. After completing his master's degree in 2003, he continued his studies in the Juilliard School's jazz program with Victor Goines as a tutor.

He became known in the mid-2000s for awards such as the Downbeat Magazine's Student Music Awards (2004/06) and scholarships for the Henry Mancini Institute, the Betty Carter Jazz Ahead Program, and the Stines Institute of Jazz, where he worked with David Baker in Chicago .

The double bass player and composer Moppa Elliott brought him in 2003 in his quartet Mostly Other People Do the Killing (as well as Peter Evans and Kevin Shea). In 2008 he was winner of the Thelonious Monk International Saxophone Competition. He is currently working with his quintet with whom he released his debut album Outright! (Innova), plus a duo with drummer Mike Pride (I Do not Hear Nothin 'But the Blues) and Sonny Rollin's Tribute Trio. He is also co-leader of the band Confluence with graduates of the Manhattan School of Music and a member of the improvisation group RIDD Quartet, with whom he recorded an album for Clean Feed. He also participated in recordings of Mary Halvorson (Saturn Sings, 2010) and the Jostein Gulbrandsen Quartet.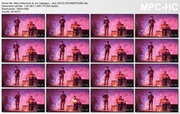 Attention:
Files are subject to expiration and can be automatically deleted if their not downloaded 30 days after the last download.