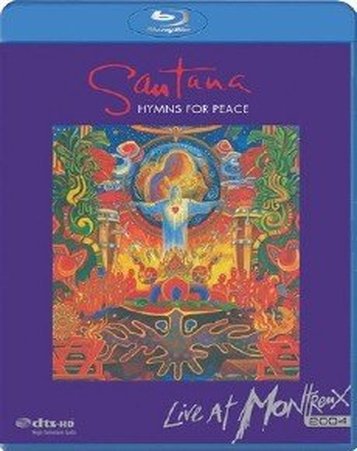 INFO:Source:
WEBRip
Video compression mode:
[MKV,1080p][H.264,AC3]
Size MB:
4700
Total Run Time mn.
160:06
On July 15, 2004, Santana took to the stage in Montreux accompanied by a stunning line-up of guests to perform a concert of songs about peace and understanding that they dubbed "Hymns For Peace". Joining the regular Santana line-up in the band were Chick Corea, John McLaughlin, Herbie Hancock, Wayne Shorter, Ravi Coltrane and Idrissa Diop with further guest appearances through the night from Angelique Kidjo, Barbara Morrison, Patti Austin, Sylver Sharp, Steve Winwood and Nile Rodgers.

Tracklist:

01. Intro
02. Afro Blue
03. Adouma
04. Redemption Song
05. Exodus / Get Up Stand Up
06. Blowin' In The Wind / A Place In The Sun
07. Just Like A Woman
08. What's Going On
09. Peace On Earth / Boogie Woman
10. Why Can't We Live Together
11. Light At The Edge Of The World
12. Let Us Go Into The House Of The Lord
13. Banana Boat Song
14. Day Of Celebration
15. Ah Sweet Dancer / In A Silent Way
16. Jingo
17. A Love Supreme
18. Ode To Joy

Bonus:
01. One Love
02. Imagine
03. Give Peace A Chance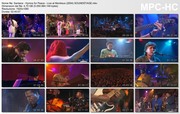 Attention:
Files are subject to expiration and can be automatically deleted if their not downloaded 30 days after the last download.