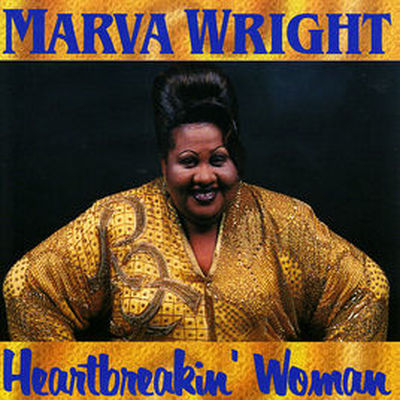 INFO:Source:
WEBRip - AUDIO
Video compression mode:
Flac
Size MB:
445
Total Run Time mn.
55:26
Tracklist:

01.HEARTBREAKIN' WOMAN
02.THE SKY IS CRYING
03.YOU DON'T MISS YOUR WATER
04.AIN'T NOTHING YOU CAN DO
05.NOTHING TAKES THE PLACE OF YOU
06.FEEL LIKE BREAKING SOMEBODY'S HOME
07.WALK AROUND HEAVEN ALL DAY
08.BLUESIANA MAMA
09.LET'S MAKE LOVE
10.ST. JAMES INFIRMARY
11.BUILT FOR COMFORT
12.BORN UNDER A BAD SIGN
13.SINCE YOU CAME INTO MY LIFE

Musicians:

MARVA WRIGT : vocals
BILL DILLON : guitar
RONALD JONES : drums
MALCOLM BURN : harmonica
SAMMY BERTEC : Hammond B-3
HERMAN BARTHOLOMEW : trumpet
DAVID PANNECK : bass
BRIAN CAYOLLE : saxophones
Attention:
Files are subject to expiration and can be automatically deleted if their not downloaded 30 days after the last download.