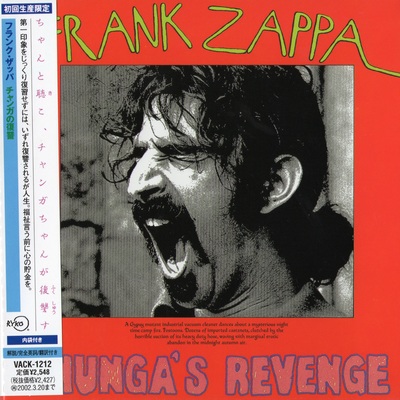 INFO:Source:
WEBRip - AUDIO
Video compression mode:
Flac
Size MB:
271
Total Run Time mn.
40:29
Tracklist:

01. Transylvania Boogie
02. Road Ladies
03. Twenty Small Cigars
04. The Nancy & Mary Music
05. Tell Me You Love Me
06. Would You Go All The Way?
07. Chunga's Revenge
08. The Clap
09. Rudy Wants To Buy Yez A Drink
10. Sharleena

Musicians:

Frank Zappa – guitar, harpsichord, tom-tom, vocals, condor
Max Bennett – bass
George Duke – organ, trombone, electric piano, sound effects, vocals
Aynsley Dunbar – drums, tambourine
John Guerin – drums
Don "Sugarcane" Harris – organ
Howard Kaylan – vocals
Mark Volman – vocals
Jeff Simmons – bass, vocals
Ian Underwood – organ, guitar, piano, rhythm guitar, electric piano, alto saxophone, tenor saxophone, pipe organ
Attention:
Files are subject to expiration and can be automatically deleted if their not downloaded 30 days after the last download.