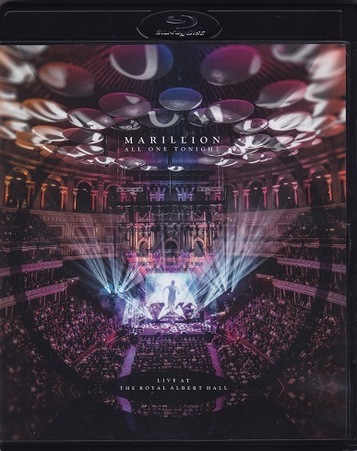 INFO:Source:
WEBRip
Video compression mode:
[MKV,1080p][H.264,AC3]
Size MB:
4980
Total Run Time mn.
274:31
Tracklist:

DVD 1:

P1: F E A R Live

01. El Dorado
02. Living In F E A R
03. The Leavers
04. White Paper
05. The New Kings
06. Tomorrow'S New Country

P2: All One Tonight

07. Featuring In Praise Of Folly & Special Guests
08. The Space
09. Afraid Of Sunlight
10. The Great Escape Easter
11. Go!
12. Man Of A Thousand Faces
13. Waiting To Happen
14. Neverland
15. The Leavers: V. One Tonight

DVD 2:

P1: We Will Make A Show
Documentary Film

P2: Intermission
Audio/ Visual

P3: Screen Media
01. The Space
02. Afraid Of Sunlight The Great Escape Easter
03. Go!
04. Man Of A Thousand Faces Waiting To Happen Neverland
05. The Leavers: V. One Tonight
Attention:
Files are subject to expiration and can be automatically deleted if their not downloaded 30 days after the last download.