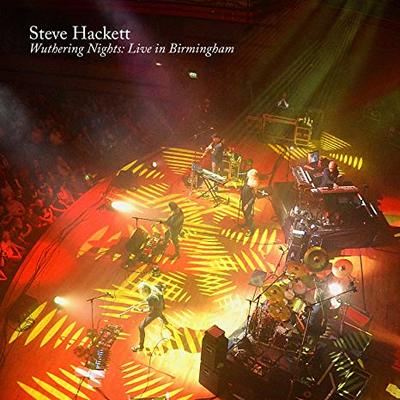 INFO:Source:
WEBRip
Video compression mode:
[MKV,1080p][H.264,AC3]
Size MB:
3320
Total Run Time mn.
185:39
This tour marked the 40th anniversary of Wind & Wuthering, Hackett's last album with Genesis which reached number 7 in the UK album chart. To celebrate Steve and his band played 5 of the best-loved tracks from this iconic album: Eleventh Earl Of Mar, One For The Vine, Blood On The Rooftops, In That Quiet Earth and Afterglow.
The DVD also includes fascinating behind the scenes footage, most of which was filmed on the day in Birmingham. There are also three videos for tracks from The Night Siren: Behind the Smoke, Fifty Miles from the North Pole and West to East.

Tracklist:

DVD 1:

Concert Part 1:
01. Every Day
02. El Nino
03. The Steppes
04. In the Skeleton Gallery
05. Behind the Smoke
06. Serpentine Song
07. Rise Again
08. Shadow of the Hierophant

Bonus:
Wuthering Nights, Live in Birmingham - Behind the Scenes Documentary

DVD 2:

Concert Part 2:
01. Eleventh Earl of Mar
02. One For the Vine
03. Acoustic Improvisation
04. Blood on the Rooftops
05. In That Quiet Earth
06. Afterglow
07. Dance on a Volcano
08. Inside and Out
09. Firth of Fifth
10. The Musical Box
11. Los Endos

Bonus:
Official videos
Behind the Smoke
Fifty Miles from the North Pole
West to East

Musicians:

Steve Hackett (guitars)
Roger King (keyboards)
Gary O'Toole (drums/percussion)
Rob Townsend (saxes/flutes)
Nick Beggs (bass, stick & twelve string)
Nad Sylvan on vocals
plus special guests John Hackett and Amanda Lehmann
Attention:
Files are subject to expiration and can be automatically deleted if their not downloaded 30 days after the last download.